Contact Information, FAQs, & Links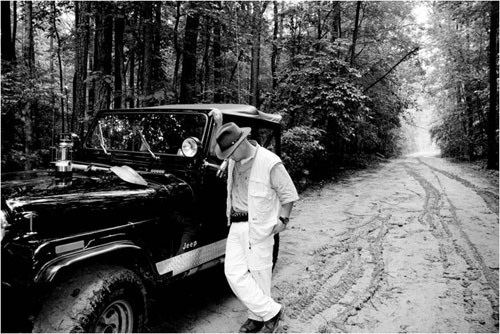 Photo by Magali Devulpillieres Photography © 2009
Michael P. Solovey
Artist
E-mail: soloveyart@earthlink.net

Disclaimer
"The Solovey Art Collection is a privately owned business and all projects, commissions, and designs are
privately funded from either individuals or private organizations"
Note: Due to a high volume of Spam, my account is Spam-blocked by Earthlink. If you send an email & you are not in my address book, you may receive a Spam notification. No worries, I will respond adding you to my address book. Appreciate your understanding. Looking forward to hearing from you.
V&J Laser Engravings
Exclusive Agent of Solovey Art
Jimmy Slaughter
Marble Artisan

2487 Tye River Rd.
Amherst, VA 24521
434-263-8830(O)
434-987-7906 (C)
Email: jamesd2487@aol.com
www.laserengravingsbyvj.com


Site Designer
www.oddesigns.net
Links
www.cardwellprinting.com
www.pollittselection.com
www.evolutionartandink.com
www.armyparatrooper.org
www.regimentalsigns.com
http://op-for.com
www.armywives.com
www.uwsf.org
About the Prints & Commissioned Work
Pricing:

All individual prints in the Collection currently range from $25 to $150. Commissioned original work ranges from $2,500 to $15,000 depending on the scope of work & requested size and/or medium. Contact us anytime for a quote.

About the Prints:

All Artist Proofs & Prints in the Collection are personally signed & numbered and no further prints are produced past that established number. Immediately after printing, each printing plate is destroyed namely to protect long-term appreciation. Each and every piece is literally brain-stormed & designed from scratch. I purposely compose neither pieces of a broad, generic motifs nor offer any "open-ended" prints that can be mass-produced indefinitely. I take tremendous pride in my approach of designing & producing limited-edition, custom-made work to meet the very highest expectations of the most discerning customer. My goal for each military print is to make it unequivocally combine exacting attention to detail, passion, & an unmistakably compositional "flow."

About the Letters of Authenticity (LOA) & the LOA Packet:

All prints & original pieces include a LOA Packet that includes an uniquely embossed Letter of Authenticity with my personal signature. Accompanying my LOAs are copies of all applicable concept sketches, a "Printology" chronologically listing all previous prints, and pertinent press releases related to the work.

Upon framing, this documentation is generally kept in a pocket behind the frame or stored for safekeeping. An LOA to a print is just as important as a "pink slip" is to your vehicle & I believe the physical LOA should be the same quality as the piece of artwork.


Letters of Authenticity for Unit Prints:

The overwhelming majority of units' command teams have elected to co-sign all their Letters of Authenticities. Please see the second LOA example below.

Letter of Authenticity Sample for
"American Pride"

Co-Signed Letter of Authenticity Sample for
"Lightning Support"

Letter of Authenticity Sample for
"Desert Eagles"

Final Concept Sketch used for the
Watercolour "Die Wahl Cafe"


Thumbnail Sketches & Personalization:

Many of my military customers request specific Thumbnail Sketches be incorporated either within the print itself or beneath the print image next to my signature. Requests range from unit insignia, to American flags, to other favorite Images. I personally hand-draw each Thumbnail Sketch and are an additional $25. I am always thrilled to hand write or "remarque" prints per your request. Please see the Thumbnail Sketch portion of the Web site for examples.
Commissioned Original Work:

The vast majority of requests are for custom home renderings (especially for greeting cards), motorcycle renderings, & farewell gifts for departing members of military units. Pricing begins at $2,500 and may vary depending on requested size and medium. Generally, I compose anywhere from three to fifteen concept sketches before I begin the final piece. Completion time is roughly 30-60 days for an original piece depending on previous commissions. Again, your final piece will include a Letter of Authenticity plus all the original sketch work.
Concept Sketches:

These sketches are the "bread & butter" of the creative process and generally begin with very broad strokes. As the creative process continues, the designs become more and more defined. I composed the following seven concept sketches in developing the 319th Field Artillery's unit print: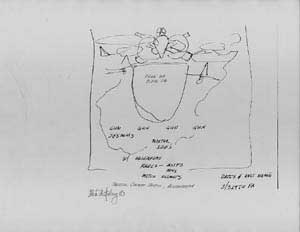 319 FA Concept Sketch #1

319 FA Concept Sketch #2

319 FA Concept Sketch #3

319 FA Concept Sketch #4

319 FA Concept Sketch #5

319 FA Concept Sketch #6

319 FA Concept Sketch #7
Why The LOA Packet? I have always found the creativity of Steven Speilberg & George Lucas awe-inspiring & especially fascinating. One day as I was watching the behind-the-scenes DVD detailing the making of the Star Wars films, the concept of an LOA packet finally struck me. So much time, thought, passion, & work go into all these films and we as viewers are very rarely exposed to that creative process.

Why not share the creativity & thought processes in my artwork with my customers? It might make them feel more a part of its development & perhaps relay the amount of work that actually goes into each piece. These prints are not a something I "knock-out" in a weekend as some pieces have been a six-month process. At the end of the Speilberg DVD, it listed a "Filmology" of all his past films; the idea of a "Printology" was then born.

Generic LOAs are fairly commonplace, but I am unaware of any artist providing an LOA Packet. I wanted to take it to the next level. To my surprise, I had some customers actually more excited about framing the sketches. The continual feedback I receive only reinforces that the folks appreciate the extra effort.




Research, Making the Piece "Flow", & Passion:

One of the unique pre-requisites for solid military art is uncompromising attention to detail & accuracy of vehicles, equipment, & how real Soldiers actually look. Believe it or not, for one piece of artwork I will literally use up to a 1000 plus photographs and/or schematic references to ensure 100% accuracy right down to where a bolt should or should not be.

Also of equal importance is how selected pieces within the composition relate to each other, ebb & flow throughout, & counterbalance each other. Regardless of how perfectly drawn the Images are, if a synchronized relationship does not exist, the art will not "work." I have now began to post how my work illustrates that "flow." I encourage you to browse the military art & view the Flow Diagrams.


Finally, I believe the third leg to a successful military print is how passionate it is. Does it strike a nerve with the audience or is it 100% mechanical & cold?

I appreciate the constant suggestions as new work is being put together. Thanks again.
Limited-Edition Military Prints:

I take enormous effort throughout the creative process to thoroughly research each and every aspect of my work especially if allusions to historical lineage is requested.

Depending on requested number of prints and medium, these private commissions generally ranges from $3,500 to $15,000 depending on the volume of requested prints. The bulk purchase includes all following:

Given number of Signed and Numbered prints

Conceptual Sketches with each individual Print

Heavy Duty Mailing Tube per Print (with Endcaps)

Respective number of Personally Signed Letters of Authenticity (LOAs) per Print

Archival Storage for Prints & LOAs

Original Piece & respective LOA

Shipping and Handling (as required)

Electronic shell for internally managing orders and reservations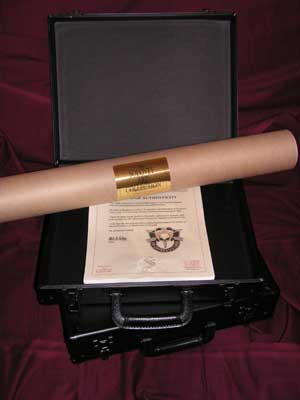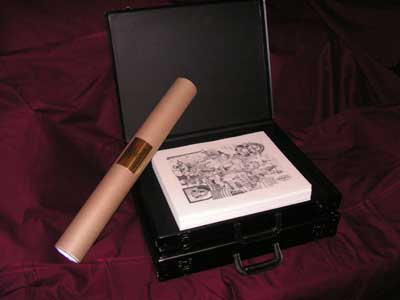 "A Higher Level of Refinement"
The Solovey Art Standard: Archival Storage for LOAs & Print Sets
Shipping & Handling:

Generally, our standard shipping is insured Priority USPS to any requested location. If you need it faster, we can certainly make arrangements with FEDEX, DHL, or UPS. Shipping and Handling pricing is not included in the prices quoted throughout the Web site for individual prints.
Links